Lúgh for NON PROFITS
Creative services & donor tech designed to drive online donations.
Lúgh Studio's design solutions turn your site visitors into committed digital donors.
Improve donor experience
Design needs to serve a purpose—what do you want your site to do? And for whom? Those answers drive everything we do.
"The decision to work with Lúgh studio to redesign The Partnership's website was easy. Having worked with Lúgh in the past to manage my previous organization's rebrand, I knew I would be getting a true partner."
Áine Duggan, President & CEO
The Partnership to End Homelessness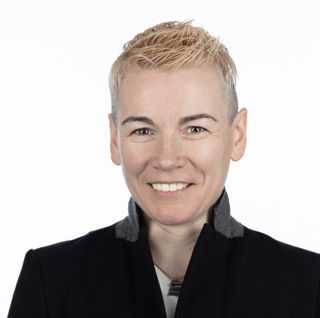 For every 100 visitors to the average nonprofit website
Only 1 completes
the donation.
Increase the 100
We design responsive websites, optimized for SEO that not only look great on every screen size—but clearly relays your mission and its impact. This means that visitors are more inclined to support your cause.
Increase the 7
We leverage Fundraise Up's UI elements by strategically placing them throughout your site—not just your navigation. We support your messaging with effective design to drive more visitors to start the donation process.
Increase the 1
Donating is an emotional act. We keep the emotion going throughout the donation process with emotional cues while removing friction and giving many payment options.
HOW DOES YOUR CURRENT EXPERIENCE COMPARE?
Up to 85% of potential donors don't donate. Are you losing potential revenue from digital donors because of an outdated donor experience?
Why should you use it?
The short answer
—It's best in Class
The longer answer
Apple became the richest company in history by understanding the importance of tech AND design working together. There simply isn't a better solution currently on the market for online giving so we made sure we became experts in Fundraise Up's tech and brought it to our clients.
LUGH STUDIO + FUNDRAISE UP = MORE DONATIONS
Whether it's a total website redesign or creation of a high-impact landing page, we can help you more than double your online revenue.
Build for the future
Designed around your long term goals, our technical platform and creative capabilities support your site so it supports your growth.
Aligning Goals
Our mission is to uncover the true pain-points that need to be addressed and message you are trying to communicate. This informs and focuses the whole process.
Strategic Design
We design through a structured and thoughtful process to effectively communicate your message for optimal return on donations.
Brand Messaging
What you are saying is just as important as how it is displayed. We refine and craft brand messaging to authentically represent your mission and impact.
Responsive Build
It's important to provide a site that is optimized for multiple screen sizes to allow your visitors to easily make a donation on any device, be it a laptop or mobile.
Migrate Content
A new site doesnt always mean starting from scratch. We can migrate and incorporate existing content into a new design so your donors don't miss a thing.
Fundraise Up Certified
We are completely fluent in use of Fundraise Up's donation technology and the first design team to be certified.
No Vendor Lock
You retain complete ownership of your account logins, site files and database.
Web Best Practices
We take the design and development of our website seriously, building on years of experience and staying compliant on the latest technology, trends and SEO.
Wordpress Platform
This industry leading CMS allows for the addition of unparalleled functionality and customization to your website.
Test Environments
For the assurance of the quality of your live site, new site additions are built and reviewed within private and secure test environments.
Secure with SSL
By having an SSL certification, your website's URL will display as "secured", to provide peace of mind to your donors.
Website Hosting
Available as part of every ongoing support plan, we over the best in class and affordable managed WordPress hosting.
Launch
When it is time to go live, we take care of all the details, so you can sit back and relax as the donations start coming in.
Site Maintenance
Monitoring and regularly checking your website for technical issues and updates to keep it running smoothly.
Monthly Support
Let your website grow in line with your vision by sustaining your site with regular check-ups, techincal updates and additional features.
Curious? Interested?
For more information about our services, reach out using the form or contact details below.
Back to top