Lúgh for MARKETPLACE START UPs
Start your
Marketplace right
Every successful marketplace business starts with a great idea. Now it's time to make this idea a reality and blow up sales.
You need a partner who knows Marketplaces
A team of designers, marketers and developers who can help you all the way from idea to launch.
We have intense domain knowledge–from multiple payment models, regulations and compliances to multi-lingual challenges and advanced marketplace features.
We know how to define your core message, create memorable branding and broadcast your story across all kinds of marketing channels — print, events, digital, social media and beyond.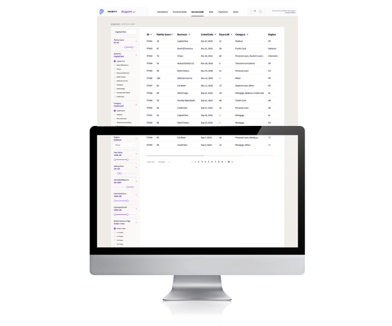 Pairity
With modern artificial intelligence, rapid machine learning, and new products like a portfolio marketplace and a debt management portal, Pairity was founded on the idea that advanced technology could solve the consumer debt crisis for everyone: lenders, collectors, and individuals who are repaying debt.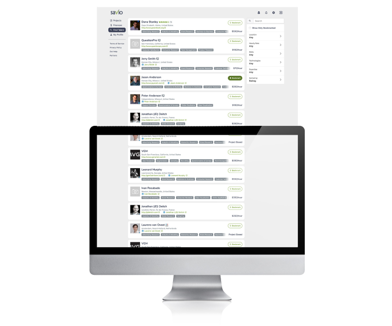 Savio
2017 Innovation Award
A marketplace for marketing researchers, Savio enables client-side corporate marketers and researchers to find and engage with the best experts to help them gain the best business insight.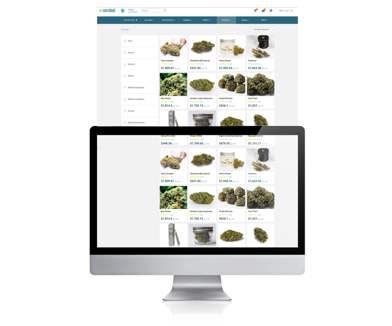 CanIDeal
Raise $2M Seed
The first fully legal B2B marketplace to buy and sell cannabis, CBD, Hemp and all kinds of related ancillary products.
Our tried & tested process
Depending on where you are at you can jump in at any point in the process. Already have a brand? No problem, we'll skip to the marketing website.
Every successful business starts with a great idea. Now it's time to make this idea a reality. We'll talk to you to get a mile-high view of your marketplace idea, your available resources, and then suggest a development and/or fundraising strategy.
FREE
The first impression your brand gives holds great significance, as it provides an honest assessment of your work and sets expectations. It's more economical to get this done from the outset compared to doing it later, which would entail revisiting and applying your brand retroactively.
$15k
Your startup website needs to appeal to your investors and speak to your potential customers' pain point. It needs to be able to onboard future customers now so you have them secured for launch. You must demonstrate to investors that you have genuine interest in your concept. This site should be able to support the post-launch aspect of it as well.
$25k
Have a great marketplace idea with minimally viable product, but not quite ready to go full-speed ahead with a website or sales machine? We might might have solution for you.
$25k
We build an ecosystem of lead and traffic generation — a sales pipeline. Your launch will be much more successful when you already have customers in place from day one. This demonstrates to your investors that you have a scalable solution for continuous onboarding of customers.
$25k
Getting someone to write you a check is a tall order. The more prepared you are, the more likely you are able to raise money. We help you develop a focused deck that answers the questions investors are anticipating. We help you find VCs within our VC database, while successfully raising investments ourselves. We can also help you create a video pitch, which is likely going to produce a higher response.
$15k
We take a deep dive into learning everything about your idea, your industry, and your users. The result is a very granular click-through wireframe (typically 150-200 pages) that serves as the exact plan for your marketplace. It also allows us to provide you with a fixed turnaround and fixed development cost, which is rare to find in this industry.
$50k
While the architecture phase is about the flow of your idea and the must-have features, the marketplace design is about a visual language that helps make your marketplace intuitive. This is a deeper dive into the UX/UI designed to ensure users to behave in your marketplace as you want them to.
$75k
Once the product design is done, we know exactly what must be built. We normally take about 3-4 months to build, test, and then launch your marketplace. During this time, you should still be actively building your customer base for the big launch.
$400k-
$500k
Building the first version of the product is just the beginning of the journey. Like anything, it needs to be nurtured to be successful. When moving forward, your marketplace will be constantly iterated upon based on real users' feedback and behavior. This will help enhance the product with more features and automation.
from
$20k/mo
Curious? Interested?
For more information about our services, reach out using the form or contact details below.